Protect Your Syracuse Driveway With Professional Driveway Cleaning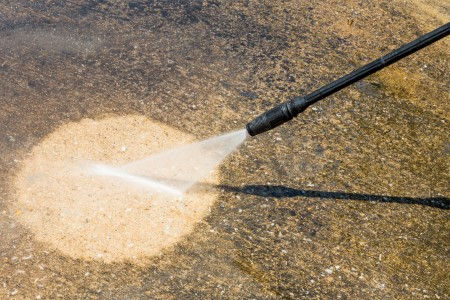 If you have ever seen driveways caked in mud and stained with motor oil, you would know that it's one of the first things people notice about the cleanliness of your home. We at CNY Softwash & Pressure Washing want to make this first impression the best possible for our clients in Syracuse by offering our own driveway cleaning services.
Sometimes overlooked by homeowners, the driveway is a prime spot for dirt and stains. While you drive, the tires of your car pick up all sorts of residue from the streets. All the tar, dirt, oil, and organic materials can end up caked to your driveway without you even knowing it, leading to a decrease in your home's curb appeal.
Let Our Syracuse Team Get Your Driveway Looking New Again
However, you don't have to worry much longer about those deep stains with our own specialized driveway cleaning. The high-pressure water of our best-rated pressure washing team methods can reach down into the pores of all surfaces, carefully lifting even the most stubborn of contaminants. In no time, your driveway will look its best, and you'll enjoy plenty of curb appeal once more.
Of course, a clean driveway alone isn't enough to get your Syracuse home looking as beautiful as it could. You need to give some attention to your home's other exterior installations. Fortunately, you can still rely on our experienced team to get those installations cleaned up thanks to our patio cleaning, house washing, and other such services.
Latest Articles & Tips On Exterior Cleaning
Dispelling The Top 3 Myths About Dryer Vent Cleaning

Ask any homeowner who has had dryer vent cleaning, and they'll rave about the benefits. Unfortunately, it seems to be the misinformed property owners who haven't ever used this type of service who seem to have the loudest opinion about cleaning dryer vents. For that reason, […]

Top Uses For A Pressure Washer In Syracuse

People have certainly found some unique ways to utilize pressure washing from cutting fruit, pumpkin carving, or even scaling fish. While these ideas are fun, we at CNY Softwash & Pressure Washing want to focus on the practical uses for a pressure washer. Keep reading to […]