CNY Softwash & Pressure Washing: Skaneateles' Premier In Pressure Washing Services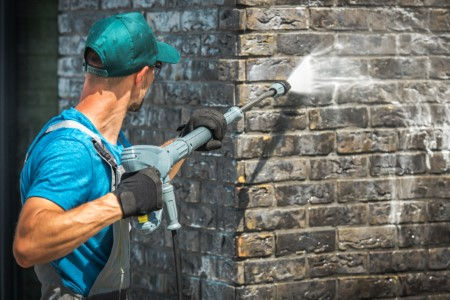 Pressure washing for your Skaneateles home could be just the thing it needs. If the exterior of your house is dirty, don't waste time attempting to clean it. Let the pros at CNY Softwash & Pressure Washing come out and clean it professionally with proper, high-grade equipment and up-to-date industry knowledge.
A simple house cleaning can make your home look just like the day you bought it. CNY Softwash & Pressure Washing is proud to offer a long list of pressure washing services to Skaneateles area residents:
Pressure Washing
Soft Washing
Driveway Cleaning
Deck & Patio Cleaning
And much more!
Unbeatable House Washing Services in Skaneateles
With CNY Softwash & Pressure Washing, you can expect dependable, affordable pressure washing services for your Skaneateles home, whether you're looking to have a house washing service or your patio cleaned. Our equipment removes the toughest of stains, leaving your exterior services sparkling.
A thorough and careful house washing can prevent damaging debris and mold from seeping through the degraded siding and into your home, where it can cause health issues and more damage to your house. So, not only does a pressure washing make your house appear more inviting and pleasing to the eye, but it will also help your exterior surfaces last longer.
Your home's exterior installations take a beating with harsh weather and hard sunlight. Fortunately, you can help them out by calling your Skaneateles area pressure washing professionals, CNY Softwash & Pressure Washing for your next pressure washing service.
Latest Articles & Tips On Exterior Cleaning
Dispelling The Top 3 Myths About Dryer Vent Cleaning

Ask any homeowner who has had dryer vent cleaning, and they'll rave about the benefits. Unfortunately, it seems to be the misinformed property owners who haven't ever used this type of service who seem to have the loudest opinion about cleaning dryer vents. For that reason, […]

Top Uses For A Pressure Washer In Syracuse

People have certainly found some unique ways to utilize pressure washing from cutting fruit, pumpkin carving, or even scaling fish. While these ideas are fun, we at CNY Softwash & Pressure Washing want to focus on the practical uses for a pressure washer. Keep reading to […]