CNY Softwash & Pressure Washing: Cicero's Premier In Pressure Washing Services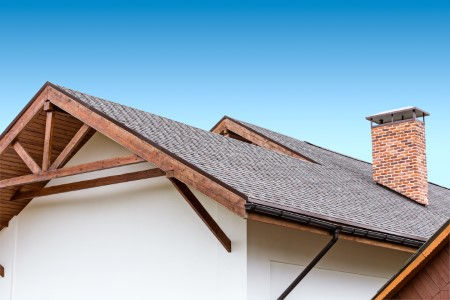 Make your Cicero home the best it can be with a pressure washing from an experienced team. Whether wood, concrete, shingle, or more, CNY Softwash & Pressure Washing will ensure your home looks its very best.
Our skilled technicians will evaluate the best ways to remove staining, mold, and more and take care of the problem promptly and affordably. We'll determine your individual needs and provide solutions that make your home sparkle. CNY Softwash & Pressure Washing is proud to offer a long list of pressure washing services to Cicero area residents:
Pressure Washing
Soft Washing
House Washing
Driveway Cleaning
And much more!
Your Cicero home is an investment, and it should be protected with quality pressure washing. This service prevents costly issues from developing. It guards your original investment, protects your property's value, and prevents pricey repairs and replacements. A yearly pressure washing of your home keeps it looking brand new, no matter how old your home is.
Make pressure washing a part of your maintenance program, and you'll thank yourself later. It's far less costly than refinishing or repainting your home, and it brings the color back of your old paint job. Pressure washing your Cicero home is also the easiest way to do the entire exterior of your home, your driveway, or deck without climbing ladders or getting on your hands and knees to scrub at stains and mildew.
Let CNY Softwash & Pressure Washing do the hard work for you so you can sit back and enjoy your Lakewood home. Contact us for a free estimate on pressure washing services to make your home the envy of the neighborhood.
Latest Projects
Recent Projects in Cicero, NY
Commercial Exterior Cleaning in Cicero, NY

Softwash of stucco with biodegradable algaecide and surfactant to remove organic growth. Softwashing is commonly used for cleaning various exterior surfaces, including siding, roofs, decks, fences, and concrete. It is a preferred method for cleaning delicate surfaces like stucco. Softwash methods are used in residential and […]
Latest Articles & Tips On Exterior Cleaning
Dispelling The Top 3 Myths About Dryer Vent Cleaning

Ask any homeowner who has had dryer vent cleaning, and they'll rave about the benefits. Unfortunately, it seems to be the misinformed property owners who haven't ever used this type of service who seem to have the loudest opinion about cleaning dryer vents. For that reason, […]

Top Uses For A Pressure Washer In Syracuse

People have certainly found some unique ways to utilize pressure washing from cutting fruit, pumpkin carving, or even scaling fish. While these ideas are fun, we at CNY Softwash & Pressure Washing want to focus on the practical uses for a pressure washer. Keep reading to […]