Keep Your Syracuse Patio And Deck Clean With Professional Deck Cleaning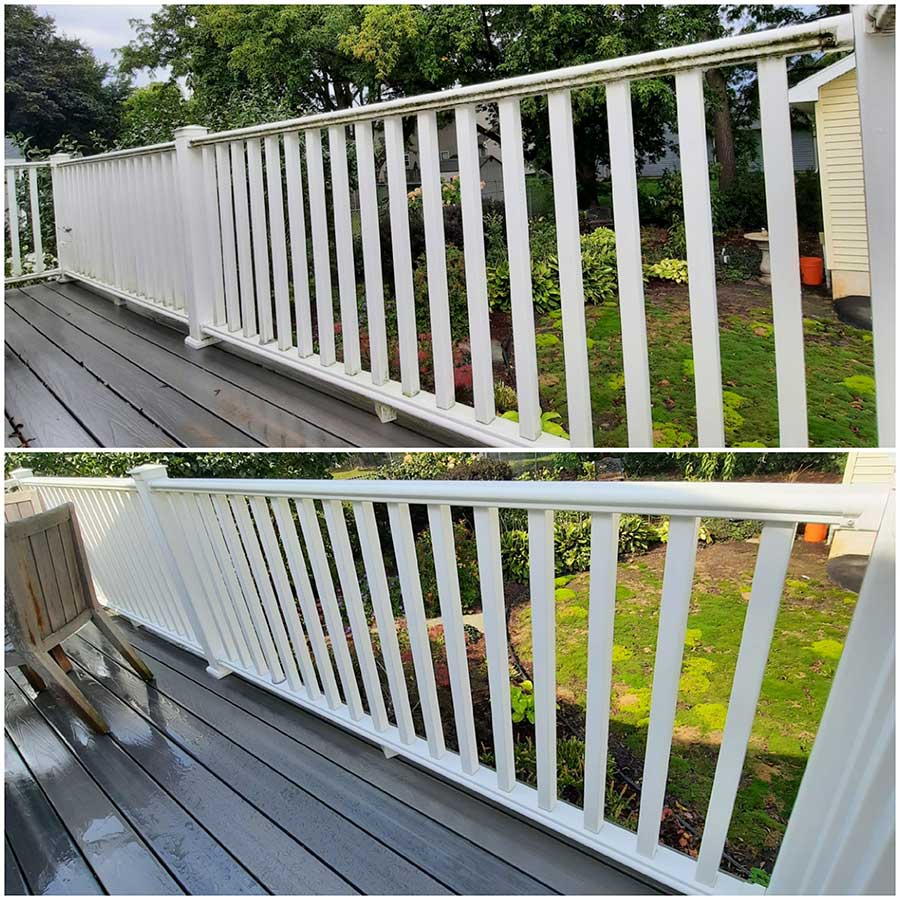 As a locally owned and operated business centered around pressure washing in Syracuse, CNY Softwash & Pressure Washing knows you and your family look forward to the beautiful weather that comes during spring and summer. When the seasons change, we change up our services to accommodate your needs like patio cleaning, driveway cleaning, and deck cleaning.
Summer and spring mean one thing: Cookouts, swimming, and more fun in the sun. Don't let a drab deck or patio keep you from thoroughly enjoying your fun. Our certified deck cleaning services can not only put your worries at ease but also impress all your neighbors and friends.
Quality Deck Cleaning Work in Syracuse, NY
Wooden patios and decks are especially vulnerable to the elements throughout the years. Algae, moss, and mold are more likely to form on the porous and biodegradable surfaces of your patio and deck at this time. With this buildup, comes more decomposition of your wood, speeding the countdown clock to complete patio and deck replacement.
Pressure washing is the best form of deck cleaning because the pressurized stream of water penetrates all the pores of the wood and lifts away all organic material. Our Syracuse team takes deck cleaning seriously, and we'll provide quality work to keep your deck looking great while extending its service life.
Patio Cleaning
A patio is a great, relaxing place to spend your lazy summer evenings, but you surely won't be able to enjoy the time you'll spend on your patio if it's become blemished by grime and other growths. You don't need to let those buildups take away from your relaxation time, fortunately.
After all, you can always call on our Syracuse team for our patio cleaning service. We'll provide a quick and thorough cleaning that will blast away the unsightly growths and get your patio looking like new once more. Call us today if your patio is in need of the quality TLC that we proudly offer.
Latest Articles & Tips On Exterior Cleaning
Dispelling The Top 3 Myths About Dryer Vent Cleaning

Ask any homeowner who has had dryer vent cleaning, and they'll rave about the benefits. Unfortunately, it seems to be the misinformed property owners who haven't ever used this type of service who seem to have the loudest opinion about cleaning dryer vents. For that reason, […]

Top Uses For A Pressure Washer In Syracuse

People have certainly found some unique ways to utilize pressure washing from cutting fruit, pumpkin carving, or even scaling fish. While these ideas are fun, we at CNY Softwash & Pressure Washing want to focus on the practical uses for a pressure washer. Keep reading to […]