Your Local Pressure Washing Professionals in Fayetteville, NY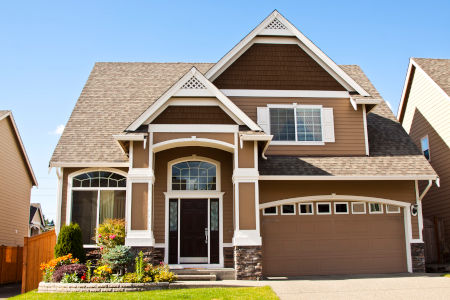 If your Fayetteville home is looking grungy, it's time for a pressure washing. Pressure washing can make any dirty surface look brand new again by removing tenacious grime and clinging mold. Don't let mildew and dirty overtake the exterior of your home.
Removing harmful contaminants isn't just about the aesthetic of your Fayetteville home. Doing so also removes potential future issues such as ruined siding, rotting wood, and cracked concrete. Pressure washing is easier and more cost-effective than paying thousands of dollars to have your home repainted.
Maintain Your Fayetteville Home with Pressure Washing Services
Save your valuable time and money by having a house cleaning. Couple it with a driveway cleaning, and your home will be looking brand new. CNY Softwash & Pressure Washing is a Fayetteville pressure washing company that can meet you and your property's needs, no matter how long it's been since the last cleaning.
We also offer weekend hours, so if you prefer to be there while we work, you can do so. CNY Softwash & Pressure Washing has years of experience in the power washing industry, and we're positive no one can compare to us when it comes to the quality of work. CNY Softwash & Pressure Washing is proud to offer a long list of pressure washing services to Fayetteville area residents:
Pressure Washing
Soft Washing
House Washing
Driveway Cleaning
And much more!
Call us for a free estimate on a pressure washing service of your Fayetteville home today.
Latest Articles & Tips On Exterior Cleaning
Dispelling The Top 3 Myths About Dryer Vent Cleaning

Ask any homeowner who has had dryer vent cleaning, and they'll rave about the benefits. Unfortunately, it seems to be the misinformed property owners who haven't ever used this type of service who seem to have the loudest opinion about cleaning dryer vents. For that reason, […]

Top Uses For A Pressure Washer In Syracuse

People have certainly found some unique ways to utilize pressure washing from cutting fruit, pumpkin carving, or even scaling fish. While these ideas are fun, we at CNY Softwash & Pressure Washing want to focus on the practical uses for a pressure washer. Keep reading to […]