Trust All Your Exterior Surfaces To The Best-Rated Pressure Washing Company In Syracuse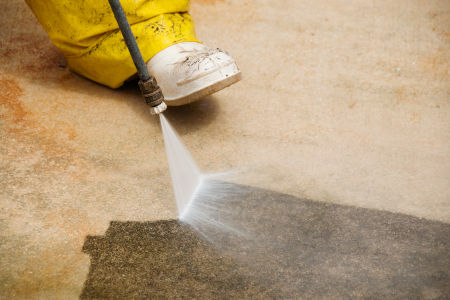 The home is one of the most valuable assets you can possibly have. Our pressure washing company especially understands this fact and provides those in the Syracuse area the best possible option to live the American dream.
With our reliable pressure washing technicians and knowledge, we can spray away any grim that could lower the value of your home. As Syracuse's very own pressure washing company, we want our fellow friends and neighbors to put their best foot forward in the beautification of their homes.
Quality Pressure Washing from Our Experienced Team
Using the high-pressure water spray, we are able to remove gunk and residue from your home's outdoor surfaces in an eco-friendly and economical way. Since all we need is water and cleaners, there is no need for excess fees for cleaning materials like your average cleaners need.
Our patented house washing techniques and services will let the whole neighborhood see how you and your home shine! Let CNY Softwash & Pressure Washing be the pressure washing company that you can rely on for all your exterior washing needs.
Latest Articles & Tips On Exterior Cleaning
Dispelling The Top 3 Myths About Dryer Vent Cleaning

Ask any homeowner who has had dryer vent cleaning, and they'll rave about the benefits. Unfortunately, it seems to be the misinformed property owners who haven't ever used this type of service who seem to have the loudest opinion about cleaning dryer vents. For that reason, […]

Top Uses For A Pressure Washer In Syracuse

People have certainly found some unique ways to utilize pressure washing from cutting fruit, pumpkin carving, or even scaling fish. While these ideas are fun, we at CNY Softwash & Pressure Washing want to focus on the practical uses for a pressure washer. Keep reading to […]