Solar Panel Cleaning To Maximize Your Solar Energy Efficiency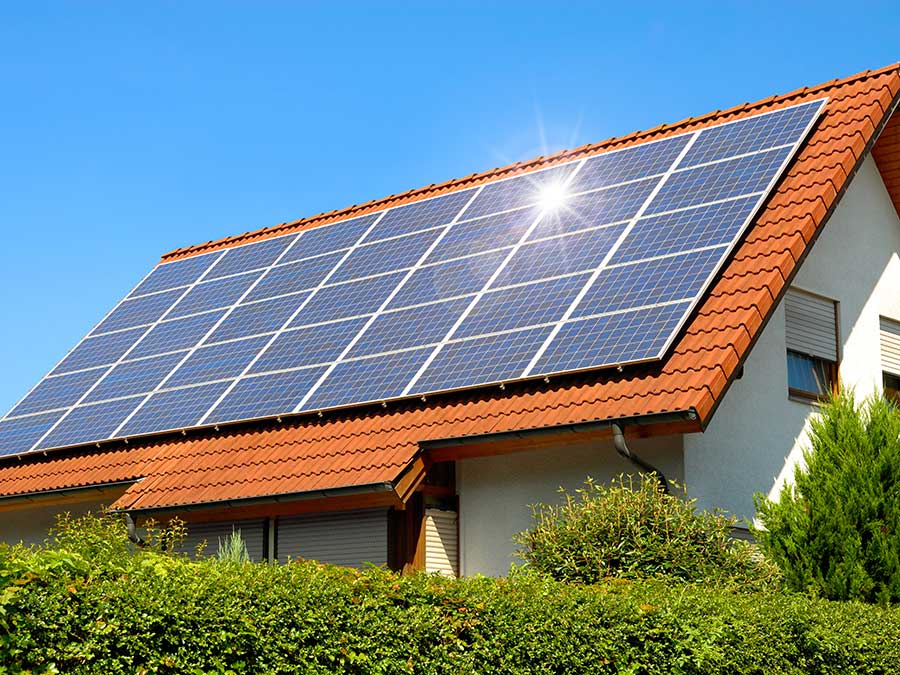 Solar panels are becoming a more and more common feature on homes all over the country these days, and while they're somewhat self-sufficient for the most part, they do require professional cleaning every so often in order to keep them functioning at their most efficient. If you're a local Syracuse homeowner in need of fast and effective solar panel cleaning services in order to maximize your energy savings, CNY Exterior House Washing is the name you can trust. In addition to being the trusted source for quality pressure washing in Syracuse, we also specialize in comprehensive solar panel cleaning services using the Xero Pure filtration system to ensure your cleaning is carried out using pure, demineralized water. Are you looking for a professional Syracuse pressure washing company who can help with your solar panel cleaning needs? If so, give our team of skilled professionals a call today and let us show you the kind of quality results that have helped make us the most trusted name in solar panel cleaning and roof washing the area has to offer.
While it might seem like cleaning your solar panels is as easy as rinsing them with a hose or letting the rain do the work for you, solar panel cleaning needs to be done using pure, demineralized water in order to obtain the best results. Using purified water to clean your panels ensures you don't wind up with mineral deposits or water spots left behind on your panels that could keep them from functioning as effectively as possible. If you have any questions about our full line of high-quality solar panel cleaning services, or if you'd like to schedule an appointment for service, give us a call today. Our team of experts are always standing by and would be happy to assist you in any way we can.
Maximize Your Panel Efficiency With Regular Solar Panel Cleaning
Over time, dirt, dust, dead bugs, pollen, and pollution of all sorts tends to collect on the surface of your solar panels, and while it's tempting to think that the rain will simply take care of the issue for you, it's simply not true. The truth is that in many cases, homeowners can see increases of up to 21% in the efficiency of their solar panels after a single cleaning. In addition to maximizing the efficiency of your panels, regular panel cleanings are actually a condition of the warranty on the panels themselves. In order to protect and get the most from your investment, give our skilled solar panel cleaning pros a call today and let us help you get started.
Latest Articles & Tips On Exterior Cleaning
Dispelling The Top 3 Myths About Dryer Vent Cleaning

Ask any homeowner who has had dryer vent cleaning, and they'll rave about the benefits. Unfortunately, it seems to be the misinformed property owners who haven't ever used this type of service who seem to have the loudest opinion about cleaning dryer vents. For that reason, […]

Top Uses For A Pressure Washer In Syracuse

People have certainly found some unique ways to utilize pressure washing from cutting fruit, pumpkin carving, or even scaling fish. While these ideas are fun, we at CNY Softwash & Pressure Washing want to focus on the practical uses for a pressure washer. Keep reading to […]