Top Uses For A Pressure Washer In Syracuse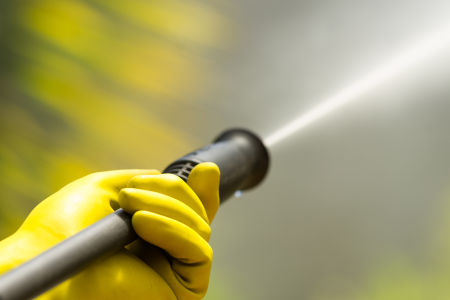 People have certainly found some unique ways to utilize pressure washing from cutting fruit, pumpkin carving, or even scaling fish. While these ideas are fun, we at CNY Softwash & Pressure Washing want to focus on the practical uses for a pressure washer. Keep reading to find out how a pressure washer can be used to clean all these surfaces.
Clean the Exterior of Your Home
If you aren't careful, you can easily damage your Syracuse home's siding during the cleaning process. What's more, pollutants such as mold and mildew can start to seep into the siding. Pressure washing professionals have the right equipment and technique to make your home shine without damaging it.
Clean Your Deck or Patio
Is your deck or patio covered in unseemly stains and moss? A pressure washing can extend the life of your wood or concrete by removing mildew or weeds that will crack through and making it as bright as it was when it was freshly installed. Your deck and patio are gathering places for your family and friends, so protect that space with a deck or patio cleaning.
Clean Your Driveway
Your vehicle sits in your driveway most of the time, and it can create nasty oil and grease stains as fluids drip, and you can remove these unsightly stains with a driveway cleaning. Pressure washing not only makes it look brand new but also extends the life of your driveway by removing debris and contaminants that would degrade the concrete or asphalt.
These are just some of the top uses for a pressure washer, but there are so many more ways to use them. Call us today for a free estimate on your exterior surfaces in the Syracuse area.
Latest Articles & Tips On Exterior Cleaning
Dispelling The Top 3 Myths About Dryer Vent Cleaning

Ask any homeowner who has had dryer vent cleaning, and they'll rave about the benefits. Unfortunately, it seems to be the misinformed property owners who haven't ever used this type of service who seem to have the loudest opinion about cleaning dryer vents. For that reason, […]

Top Uses For A Pressure Washer In Syracuse

People have certainly found some unique ways to utilize pressure washing from cutting fruit, pumpkin carving, or even scaling fish. While these ideas are fun, we at CNY Softwash & Pressure Washing want to focus on the practical uses for a pressure washer. Keep reading to […]