How Often Should You Pressure Wash Your Home?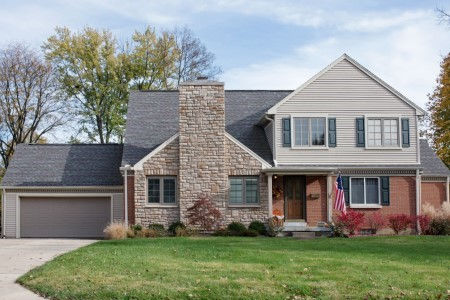 Your Syracuse home is a significant investment, and an effective way to maintain it is to invest in professional pressure washing. You might consider pressure washing to be an extravagance, but it's something that should be added to your regular home maintenance schedule because of the benefits that this service offers:
Improved health
Mental well-being
Improved curb appeal
To enjoy those benefits, have our pressure washing professionals wash your home once a year. Let's take a minute to go into some detail about how you'll enjoy these benefits by having your Syracuse home washed regularly:
Health and Wellness
Allowing mold, mildew, and other pollutants to grow on your home or other surfaces can become dangerous for you and your family's health. Since you likely spend a large amount of time inside or around your home, it's important to remove those growths thoroughly. With annual pressure washing, you can keep those growths at bay and maintain your good health.
Mental Well-Being
Your physical health is important, and so is your mental health. Unfortunately, your mental state can suffer if you spend much of your time in a home that's dirty and unsatisfying for you. To prevent that level of dissatisfaction from affecting you, keep your Syracuse home looking great with annual house washing.
Curb Appeal
Don't underestimate the importance of curb appeal, especially if you think you'll be putting your home on the market at some point down the road. Maintaining your home's curb appeal means maintaining its appearance. To do that, simply have your house washed on a regular basis.
Enjoy These Benefits to the Fullest by Looking to Our Pressure Washing Team
Whatever frequency you choose, we recommend having it done annually. Spring is one of the best times to have it done. We'll clean away the dirt carried by the snow and reduce the allergens as springtime blooms. Your home will look amazing all year round, and you'll thoroughly enjoy all the benefits that this service offers. Call us for a free estimate on your pressure washing needs today.
Latest Articles & Tips On Exterior Cleaning
Dispelling The Top 3 Myths About Dryer Vent Cleaning

Ask any homeowner who has had dryer vent cleaning, and they'll rave about the benefits. Unfortunately, it seems to be the misinformed property owners who haven't ever used this type of service who seem to have the loudest opinion about cleaning dryer vents. For that reason, […]

Top Uses For A Pressure Washer In Syracuse

People have certainly found some unique ways to utilize pressure washing from cutting fruit, pumpkin carving, or even scaling fish. While these ideas are fun, we at CNY Softwash & Pressure Washing want to focus on the practical uses for a pressure washer. Keep reading to […]