4 Reasons To Let Professionals Pressure Wash Your Home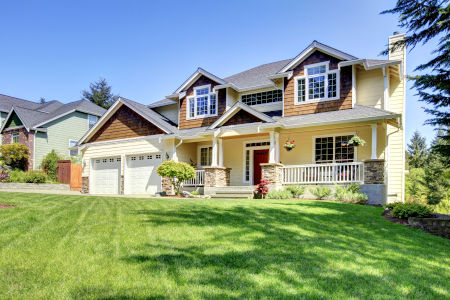 If your home needs a pressure washing, you might be debating on doing handling that work yourself since it might seem to be easy to DIY. However, pressure washing your Syracuse home is a huge undertaking for an amateur.
To avoid any issues, leave that work to a professional pressure washing company such as CNY Softwash & Pressure Washing. In addition to preventing any snafus that an amateur might cause; professional pressure washing offers the following benefits:
No Hassle
When it comes to renting pressure washing equipment, it can be hard to determine what equipment and cleaning agents you may need. The decision-making process can be stressful, but you can avoid the hassle by hiring a pressure washing professional to take care of it all for you. In the meantime, you can relax and enjoy your sparkling home.
Time Saving
Our technicians are trained to efficiently, carefully, and thoroughly clean your home. We know all the tricks and tips that will make your home look amazing without cutting corners, but we can still provide quality results. You won't have to spend your time under the hot sun, and at the end of the day, you'll have a beautiful home to enjoy.
No Damage
Not knowing the correct pressure or procedures can crack your siding, gouge concrete, and ruin parts of your home. On top of that, not knowing how to properly use the equipment can cause injury to yourself. Our technicians practice proper safety procedures, so by leaving your pressure washing needs to us, you can avoid any damage to your property or yourself.
Latest Equipment
CNY Softwash & Pressure Washing uses the latest equipment and cleaning agents for every job—all of which you may not be able to afford. Since the quality of results is contingent on the quality of equipment and materials used for the job, you might as well look to our Syracuse area professionals to handle the work.
Call Our Syracuse Team to Enjoy Guaranteed Results
Rather than risk your home and yourself by trying to pressure wash your home, turn to the professionals at CNY Softwash & Pressure Washing. We offer free estimates and consultations as well as weekend hours. We'll determine the best solutions to your individual needs and get the job done so you can spend your time enjoying the beauty of your home.
Latest Articles & Tips On Exterior Cleaning
Dispelling The Top 3 Myths About Dryer Vent Cleaning

Ask any homeowner who has had dryer vent cleaning, and they'll rave about the benefits. Unfortunately, it seems to be the misinformed property owners who haven't ever used this type of service who seem to have the loudest opinion about cleaning dryer vents. For that reason, […]

Top Uses For A Pressure Washer In Syracuse

People have certainly found some unique ways to utilize pressure washing from cutting fruit, pumpkin carving, or even scaling fish. While these ideas are fun, we at CNY Softwash & Pressure Washing want to focus on the practical uses for a pressure washer. Keep reading to […]