The Jamesville Leader in Pressure Washing Services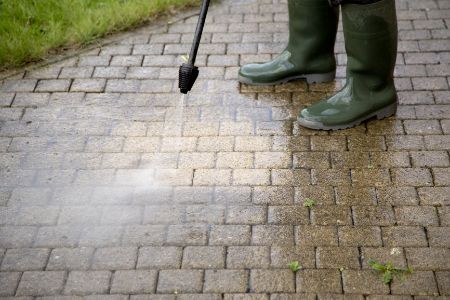 Do what other savvy homeowners do and hire CNY Exterior House Cleaning for your pressure washing in Manlius. However, a common misconception is that exterior surface cleaning is just about curb appeal, but that couldn't be further from the truth. Our pressure washing is crucial for preserving the condition of your property too.
We offer a wide range of essential cleaning services that are important for protecting your home from existing substances and future growth and accumulation. Failure to include regular exterior washing as part of your preventative maintenance routine and you're only doing yourself a disservice.
Take a moment to review our previous work and read our client feedback, then select from the menu of options we offer. You can also take advantage of our free estimate! Give us a call today in Manlius so we can help you schedule an appointment for the most needed services.
Manlius Homeowners Appreciate Our Thorough House Washing
If you want your Manlius area home to look picturesque, you have to keep up with regular house washing. What's more important is that by cleaning your home's exterior surface, we get rid of ugly and potentially hazardous substances such as:
Mold
Algae
Bacteria
Bird Droppings
Corrosive Contaminants
Professional house washing is a must if you're preparing to sell your home! You can increase your asking price by thousands of dollars, which makes the minimal price for exterior cleaning a wise investment. Or maybe you're getting ready to paint your home. In that case, pressure washing is vital for removing stuck-on dirt and debris, so the paint has a clean surface to adhere to.
Expert Pressure Washing Service For Customers In Manlius
CNY Exterior House Cleaning offers the services that our local customers need the most, such as:
Driveway Cleaning
Window Cleaning
Gutter Cleaning
Roof Washing
Solar Panel Cleaning
And More!
Latest Articles & Tips On Exterior Cleaning
Dispelling The Top 3 Myths About Dryer Vent Cleaning

Ask any homeowner who has had dryer vent cleaning, and they'll rave about the benefits. Unfortunately, it seems to be the misinformed property owners who haven't ever used this type of service who seem to have the loudest opinion about cleaning dryer vents. For that reason, […]

Top Uses For A Pressure Washer In Syracuse

People have certainly found some unique ways to utilize pressure washing from cutting fruit, pumpkin carving, or even scaling fish. While these ideas are fun, we at CNY Softwash & Pressure Washing want to focus on the practical uses for a pressure washer. Keep reading to […]
CONTACT US
We want to work with you to improve the look and condition of your home. Please make the call today to schedule an appointment for pressure washing in Manlius. Your satisfaction is our number one priority!