Pre-Listing House Wash in Cazenovia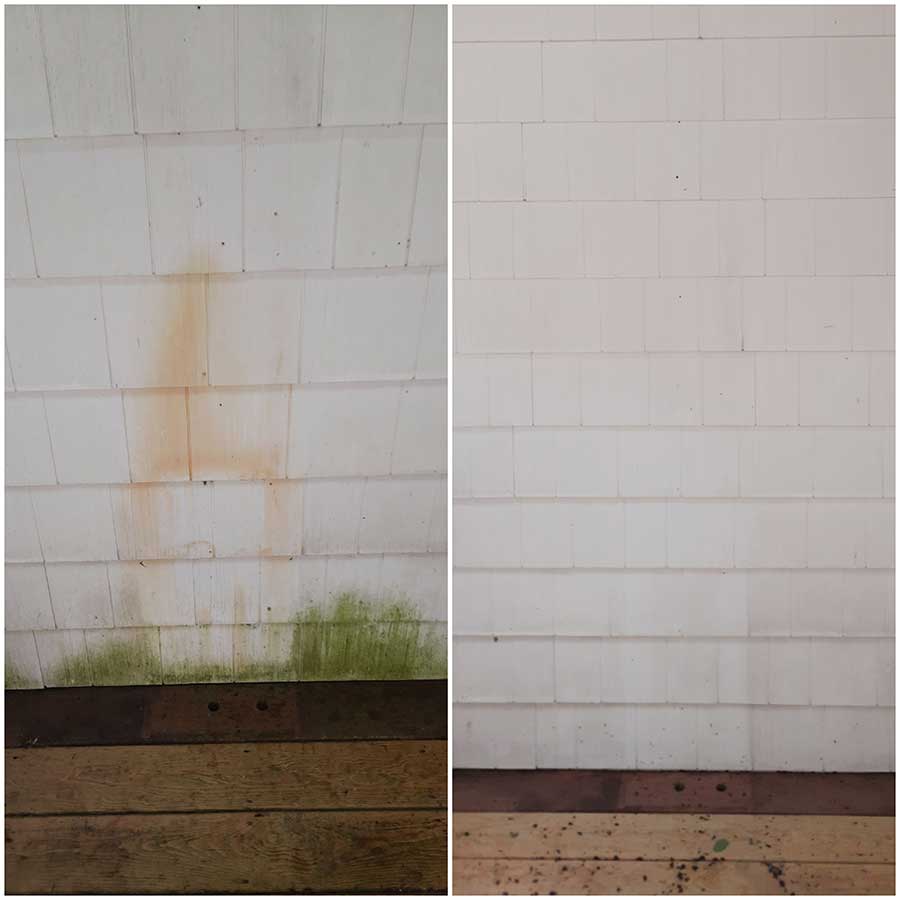 The customer called for a house wash to get the home ready to be put on the market. They needed to get the green growth removed before having pictures taken. The North & West sides were the sides they needed to be taken care of. While I was there, I was able to remove this rust stain on the vinyl from an old outdoor shower. Other than being an eye-sore, these types of stains can potentially cause a more costly cleanup.
If you need house washing, or you are looking for any other pressure washing services, contact CNY Softwash & Pressure Washing today.
House Washing
Soft Washing
Rust Removal
Latest Articles & Tips On Exterior Cleaning
Dispelling The Top 3 Myths About Dryer Vent Cleaning

Ask any homeowner who has had dryer vent cleaning, and they'll rave about the benefits. Unfortunately, it seems to be the misinformed property owners who haven't ever used this type of service who seem to have the loudest opinion about cleaning dryer vents. For that reason, […]

Top Uses For A Pressure Washer In Syracuse

People have certainly found some unique ways to utilize pressure washing from cutting fruit, pumpkin carving, or even scaling fish. While these ideas are fun, we at CNY Softwash & Pressure Washing want to focus on the practical uses for a pressure washer. Keep reading to […]