Christmas Light Hanging in Liverpool, NY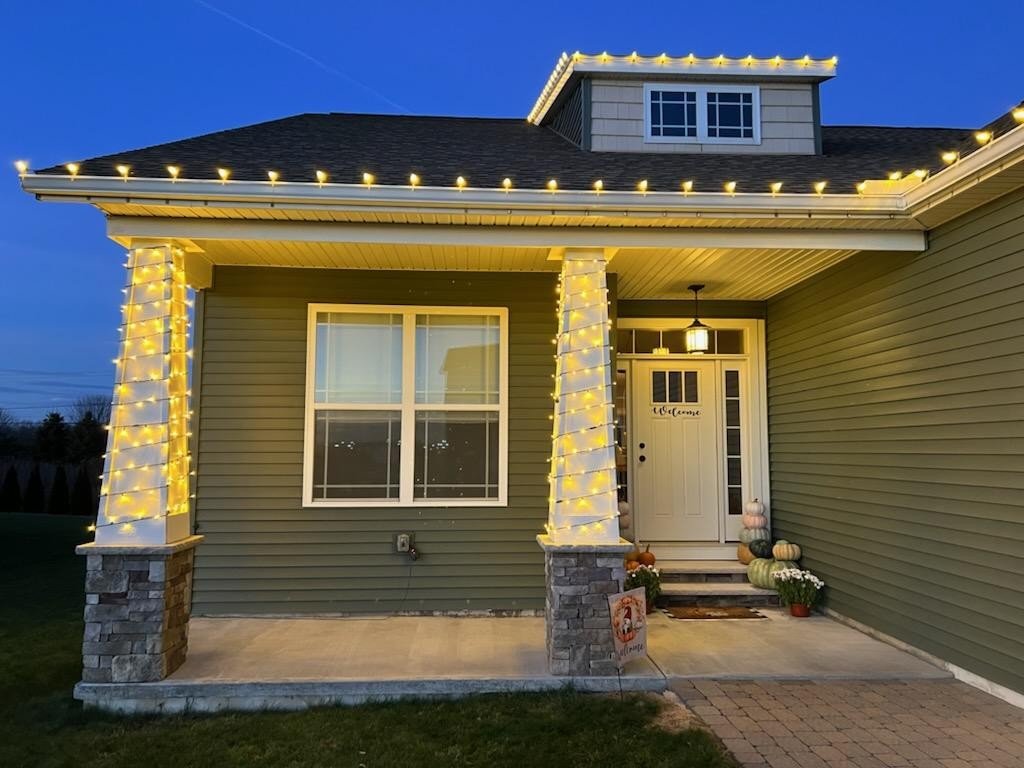 I have worked for this customer before and when they found out I offer Christmas Light Hanging, they were ecstatic! They had previously handled hanging lights themselves and it took most of the day and a lot of moving the ladder around. They decided they wanted a professional touch this year and decided to let CNY Softwash & Pressure Washing handle to work!
Warm white C9 LED bulbs are clipped onto gutters or under shingle. Warm white LED mini lights are wrapped around the columns. Each string of lights is custom fit. Lights are connected to a photocell timer so they kick-on at dusk and shut-off at dawn. Any maintenance issues are addressed within 24-48hrs!
Budget: $1,000
Products Used:
C9 LED Lights, LED Mini Lights
Latest Articles & Tips On Exterior Cleaning
Dispelling The Top 3 Myths About Dryer Vent Cleaning

Ask any homeowner who has had dryer vent cleaning, and they'll rave about the benefits. Unfortunately, it seems to be the misinformed property owners who haven't ever used this type of service who seem to have the loudest opinion about cleaning dryer vents. For that reason, […]

Top Uses For A Pressure Washer In Syracuse

People have certainly found some unique ways to utilize pressure washing from cutting fruit, pumpkin carving, or even scaling fish. While these ideas are fun, we at CNY Softwash & Pressure Washing want to focus on the practical uses for a pressure washer. Keep reading to […]